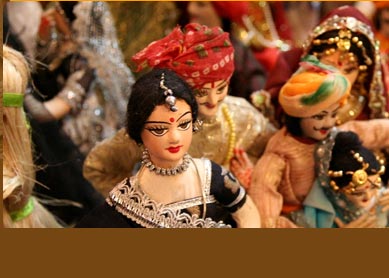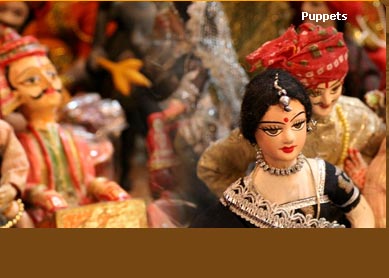 Jagannath Temple

Being one of the four Dhams (holiest places) of the country, Puri is undoubtedly one of the most popular Hindu pilgrimages. Abode to the world famous Jagannath Temple, the small town of Puri comes to its height of liveliness, when the renowned Chariot Festival is celebrated. Jagannath Temple or temple of the lord of the universe is, indeed, a temple with rich cultural and historical significance.

Devoted to lord Jagannath (lord Krishna), Jagannath Temple is located in coastal district of Puri (Orissa). One of the most famous temples among the worshipers of Krishna and Vishnu, the Jagannath Temple is revered greatly by all faith of Hindus. Hosting the world famous annual Rath Yatra (Chariot Festival), the temple attracts visitors from all over the world. Though the temple doesn't allow non-Hindus to enter its threshold, but one can view the holy shrine of the temple from the Raghunandan Library, opposite to the main gate of shrine.

Built in the Orissan style of architecture and dating back to 12th century, the Jagannath Temple is contemporary to temple of Lingaraj Temple of Bhubaneshwar. The shrine of the temple is surrounded by 20 feet high enclosure, and the main gate of the temple complex has 16 monolithic pillars, brought from the world famous Konark Temple. Standing on the elevated platform measuring 10 acres, the temple is one of the tallest monuments of the country. Endued with many of legends and mythologies, the temple is worth to be must visited as it brings one closer to spiritual and cultural affluence of the country.

Rath Yatra (Chariot Festival) : The world famous chariot procession (Rath Yatra) of the car festival of Jagannath Temple is one of the most lively celebration of all Hindu festivals of the world. The 10-days running festival celebrated in June-July every year gives tourists the best time to visit the holy shrine.

Maha Prasad : Apart from the famed chariot procession, the best and most important you can have is the Maha Prasad (spiritual food offered to lord Jagannath). Don't forget to have the Maha Prasad of Chhappan Bhog (offering made of 56 varieties of vegetarian foods) distributed in the evening, usually between 3 PM – 5 PM.

Architectural bizarre : As the temple complex, dating 800 years back, is set on a pedestal putting it 214 feet of height, the temple is one of the highest monuments of the country. Watching the architectural and sculptural beauty in its monolithic carved pillars is fine delight.

Nearby locations : Once in Puri, make sure you are going to visit the two other prime destinations of Orissa Golden Triangle, the historical city of Bhubaneshwar and world famous temple town Konark.




Monuments
Cities
Arts & Culture
Packages