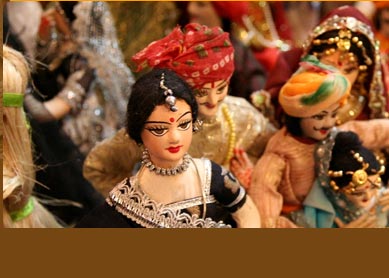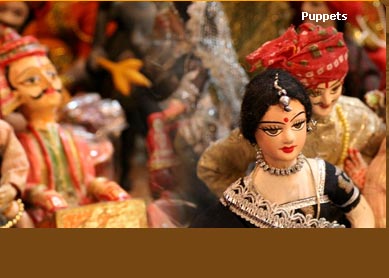 Buddhist Circuit Tour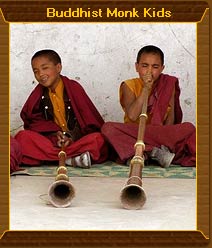 Duration :
11 nights/12days
Places you visit :
Delhi, Agra, Khajuraho.
Trip Type :
Individual/Small group cultural exploration
Highlights :
Visit to World Heritage Sites like Qutab Minar and Humayun Tomb (at Delhi), Taj Mahal and Agra Fort (at Agra), Fatehpur Sikri, and Khajuraho Temple complex.
Price :
On Request
About The Tour
The Buddhist Circuit Tour take you to some of the most important Buddhist destinations renowned all over the world. The activity oriented tour in its 12 days of duration is best suit to let tourists to explore many of important Buddhist places in one tour package.

Destinations you cover in this tour include famous Buddhist pilgrimage locus like Sravasti, Lumbini, Kushinagar, Vaishali, Nalanda, Bodhgaya, Rajgir and Sarnath. Along with, the tour also take you visit two of India's most popular destinations, Delhi and Agra.

Itinerary
Day 1: Delhi. Arrive Delhi. Stay overnight at hotel, pre-booked by us.

Day 2: Delhi-Lucknow-Sravasti. Early in the morning, catch train for Lucknow. Arrive there in noon. After lunch at local restaurant, drive for Sravasti. Visit to Sahet-Mahet. Overnight stay at popular hotel Pathik Niwas.

Day 3: Sravasti-Lumbini-Kapilvastu. Drive to Lumbini in the morning. In way, halt at Kapilvastu. After lunch forward your drive, and rush to Lumbini. Visit Maya Devi Temple and Ashok Pillar. Stay overnight at Yeti Hotel.

Day 4: Kushinagar. Morning drive to Kushinagar. Afternoon, visit its popular attractions like Thai Temple, Mahaparinirvana and Ranthambhore. Stay overnight at Pathik Niwas.

Day 5: Patna. Drive to Patna. The historical town of Patliputra lets you see its famous spots like Hanuman Temple, Museum and Planetarium. Overnight stay at its famous hotel, Maurya Hotel.

Day 6: Nalanda-Rajgir-Bodhgaya. Early in the morning, drive to Bodhgaya. En route we will visit to two of the popular Buddhist spots, Nalanda and Rajgir. By evening reach at Bodhgaya.

Day 7: Bodhgaya. Full day temple sightseeing at Bodhgaya. Visit to Mahabodhi Tree, Main Temple, Monasteries and Niranjan River.

Day 8: Varanasi-Sarnath. Leave Bodhgaya early in the morning for Varanasi. Train ride takes you to Varanasi at afternoon. Later, drive to Sarnath, and visit its popular Buddhist spots and museum.

Day 9: Varanasi-Agra. In the morning, visit to world famous Ganges Ghat at Varanasi. Take a holy dip in the river if you wish. Later, visit to famous Hindu temples, and world famous Benaras Hindu University. In evening, catch train for Agra. Overnight at train.

Day 10: Agra. Reach Agra early in morning. Sightseeing of this historical city takes place after breakfast. Visit to world famous architectural edifice of love, Taj Mahal, and other forts like Agra Fort. In the evening, enjoy shopping, especially marble products for which the city is famous. Overnight at hotel.

Day 11: Delhi. In morning drive for 4 hrs, and reach Delhi. Enjoy sightseeing for whole day including visit to its famous spots like Raj Ghat, Red Fort, Jama Masjid, Lotus Temple, Humayun Tomb and Qutab Minar. Overnight at hotel.

Day 12: Delhi. Enjoy morning at leisure. If you wish, we can take you to shop at some of its popular shopping centres like Cannaught Palace and Chandni Chowk. According to your flight schedule, we will transfer you to airport

The difference you enjoy at this tour

Visit to places that have had deeper association with lord Buddha's life constitute greater interests to tourists all over the world. The Buddhist circuit tour letting tourists enjoy several of activities put them at utmost joy of exploring these Buddhist places.

Sightseeing of many of temples and monasteries dating hundreds and thousands years back comprise great joy for tourists. Experiencing the custom and rituals of these monasteries simile the very way you attend at your countries. Besides, close to these monasteries, you can stick to shopping at its local shops selling handicrafts items, beads and jewelry items.

Said to be some of the most historically places, spots like Varanasi, Patna, Nalanda, Rajgir, Bodhgaya, Delhi, Patna and Agra keep you busy exploring its historical and cultural richness. Beyond exploring some of the world famous architectural masterpiece like Taj Mahal, Red fort, Qutab Minar and Agra Fort, you will also have time to enjoy leisure like natural sightseeing and, no to forget, a dip in the holiest river of the world, Ganga.





Monuments
Cities
Arts & Culture
Packages